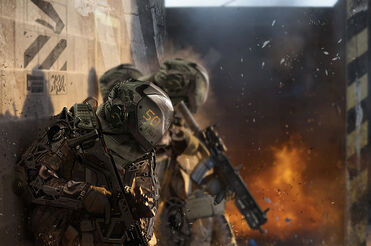 Hi there,
I'm a massive fan of Dying Light and I am willing to contribute to this wiki in any way possible. If anyone wants help in the wiki or wants me to make anything please don't be afraid to ask.
From Brozilla
[P.S] If anyone wants to play Dying Light with me, my Xbox live name is B0dyC0unt99, so message me if you feel like playing co-op or if you want to be the zombie, see you in Harran.
Things about me
Favourite games include: Dead Space 2, Dying Light, Halo, and Fallout 3 and new vegas.
I started doing Parkour classes due to Dying Light.
I've actaully been editing before I made my account roughly when the Humanity Trailer was released.
Community content is available under
CC-BY-SA
unless otherwise noted.